Call a certified restoration specialist today!
Our Services
HERE WHEN YOU NEED US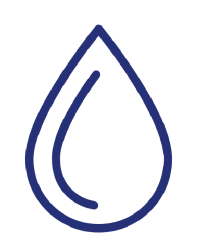 WATER DAMAGE
Specializing in all types of water damage restoration, from broken pipes to rising floodwater. We employ the industries leading equipment and technologies to restore properties to pre-loss conditions.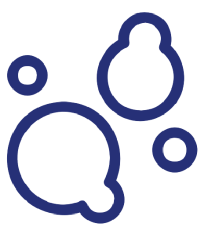 MOLD REMEDIATION
Our technicians have the training and experience to identify, remediate and treat all types of mold and microbial growth.
What To Do If Your Home or Business Has Water Damage in San Antonio
Water damage can occur at your home or business from numerous sources. Broken pipes, excess rainwater, flooding, even a faucet left running can lead to major problems if unattended. If you live in the San Antonio area and your residence or office has been damaged by water, the best course of action is to contact a water damage restoration company right away to remove the water to mitigate further damage and prevent further damage from occurring.
San Antonio Water Damage Restoration
If your structure has sustained water damage from any of the following sources, you need to contact a water damage restoration service in San Antonio as soon as possible:
Flooding from rivers, streams, or other natural sources
Flooding or seepage from sewer systems, leaky or broken toilets, septic systems, etc.
Rain and storm water
Leaky or broken faucets, water pipes, dishwashers, etc.
Any other source of water seepage or leakage
Water damage restoration involves cleanup of the sitting water, professional and complete drying of wet flooring, walls, furniture, and other surfaces, inside and out. Removal and replacement of water damaged materials may be necessary to uphold the integrity of the home or business structure.
Finally, you may need treatment to keep molds and fungus from growing in the water damaged areas. Sapphire restoration is a premier San Antonio water damage restoration business with a reputation for getting the job done the right way and in a timely manner. We use the latest in equipment and technology to remove water completely and restore your space to its original condition. With years of experience serving the San Antonio area, we are ready to help you get past the disaster and back to normal as soon as possible.
I couldn't have been happier with the professionalism and friendliness of this company. They showed up quickly and explained in plain english what needed to be done and why it was important to get everything completely dry and protected against mold. I was impressed that he didn't try to up-sell, use industry jargon to try and scare me or take advantage of my situation in any way! Awesome experience!

hpesoj 88


Never fun to have water damage in a home. Sapphire responded to my call for help quickly and began work the next day to restore my water damaged kitchen. Work performed was second to none...other contractors commented on the well done restoration work and wanted Sapphire's business card! Completed in a timely manner within the agreed upon budget. Strongly recommend this company for water restoration needs.

Jeff Winney


We had Sapphire Restoration clean up the water damage after a leak in an interior wall. The company was quick to respond, give a quote and begin work. The work was professionally executed and the space was cleaned up neatly. Isaiah was knowledgeable about what needed to be done and he was very respectful with our property. I highly recommend this company.

Gina Williamson


Fantastic experience! I have never worked with a company that was more responsive, professional and courteous. As someone else said, they treat your home and your budget as if it was their own home and budget. Excellent service. If you need water or mold remediation, I absolutely recommend Sapphire Restoration and will use them without hesitation if we ever suffer another leak.

S B