Once you have discovered the water damage to your home or business property, time is of the utmost importance in taking care of the water damage. If the water damage is too much for the home or property owner to remedy, a professional water damage remediation company should be contacted as soon as possible. How do you know which service is the one that will be best for your home or business? There may be several companies to choose from, but knowing what to look for when hiring a water damage remediation company in Stone Oak is a good first step.
Four Things To Consider When You Hire A Water Damage Remediation Service
1. Response Time To Your Water Damage Emergency
A prompt response time to the water damage is critical, no matter who will be doing the cleanup and repairs. Because standing water, and wet or damp conditions, can foster mold growth and weaken building structures, a water damage remediation company that answers you call when you have water damage is imperative. A company who will answer your call and begin services at any time of day, any day of the week is the water damage remediation company that is serious about their business and will get started on helping you tackle water damage as soon as possible.
2. Licensed And Trained Team Of Professionals And Equipment For Water Damage
Because the water damage remediation company will be in your home or business, it is fair to want to make sure that the clean up techs have been trained to perform the job you are hiring them for. You will want a team that is respectful of your property, honest, and efficient. Are they insured, licensed, and trained for water damage restoration service? Do they receive regular on-going training? Will you be presented with a very clear and professional plan for damage repairs?
Ask about the equipment that will be used, such as industrial fans, dehumidifiers, and water extraction equipment. A good company will come prepared to get your home or business dry as soon as possible so the repair process can begin quickly.
3. Help With Insurance Billing And Filing
If your homeowners or business insurance will cover the remediation service, that is fantastic! However, dealing with insurance companies can be exasperating. A good water damage restoration company will offer expertise in understanding insurance policies, will help you file your claims and bill the insurance companies for their services. A reputable company will make this part of the remediation process nearly painless for you, and in a way that is understandable.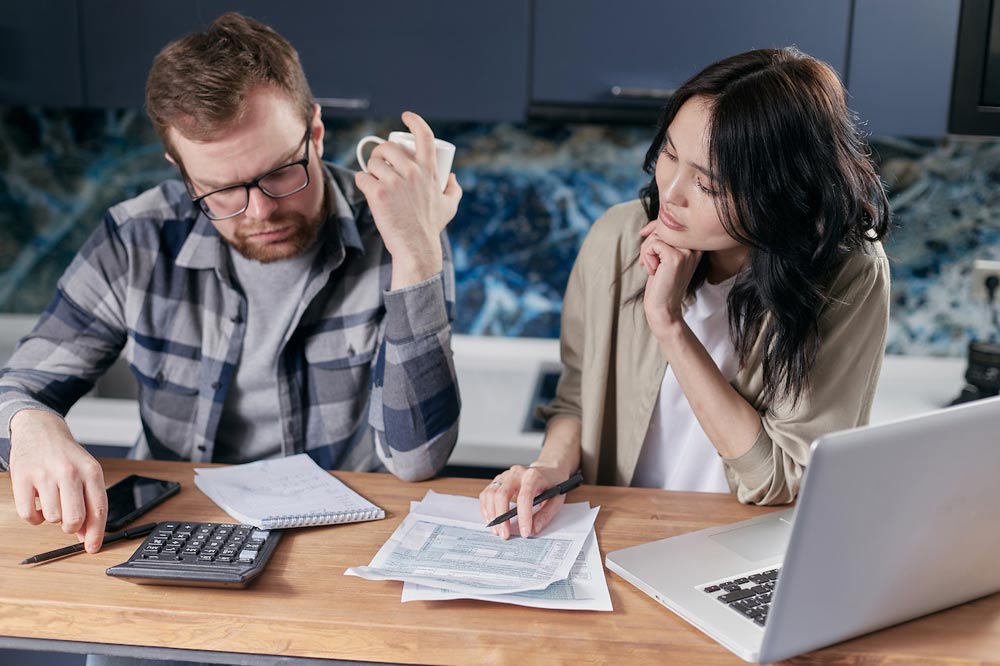 4. A Good Local Reputation And Plenty Of Reviews
Don't be afraid to ask the company for references, and look for reviews online and on the company website. Ask to see before and after photos of previous clients results. If they are happy and willing to share photos, references and reviews, and are not hesitant to answer any questions, you can feel good about that company.
Hire A Local Water Damage Remediation Company Near Stone Oak
For more information on types of water damage, and how these damages can be remediated if you live in the Stone Oak area, review our water damage restoration services and decide for yourself if Sapphire Restoration is the right Stone Oak water damage remediation contractor for you.
---
Photo of couple by Mikhail Nilov